Thöni Industriebetriebe GmbH- Environmental Energy Engineering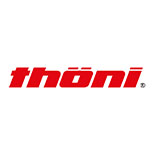 Indus Eco Partners supports international technology/equipment providers and recycling companies to introduce their products and solutions to Indian and Asian markets. Since September 2020, Indus Eco Partners is supporting successfully Thöni Industriebetriebe GmbH with their Market entry in India.
Indus Eco Partners supports it`s clients by providing the following services:
Competitive landscape screening (to enable the best positioning)
Market feasibility study (business case check for market entry)
Go-to-market strategy
Business model development: business case (ROI), use case and value-creation abilities Identification, prioritisation and targeting: i.e. selecting the right customers or prospects
Develop an effective business model and sales approach
Design an effective and ready-to-implement sales strategy
Identifying sales partners or setting up local dealerships and local fabrication & sourcing
Setting up of after sales services and technical support and qualified human resources
Alignment of communication and marketing activities with representation or participation in important fairs, conferences and events.
TTV Thöni Continuous High Solids Anaerobic Digestion (cHSAD)
Since 1991, Thöni Environmental Energy Engineering has been developing systems designed to generate bioenergy from organic waste. We put together the best individual solutions for our customers, from planning and construction to service. The heart of the TTV Thoeni Continuous High Solids Anaerobic Digestion (cHSAD) system is the so-called TTV Thoeni Plug Flow Digester. A slowly rotating paddle agitator ensures optimum mixing of the digestate, resulting in a high biogas yield. Hot water flows through heating elements, which in turn heat up the substrate. A piston pump transports the digestate from the TTV Thoeni digester through a conduit system and on to the next processing stage. A sub-flow of this fermentation residue makes its way back to the TTV Thoeni digester, where it acts as an inoculation material, adding a defined quantity of microorganisms to enrich the fresh input material.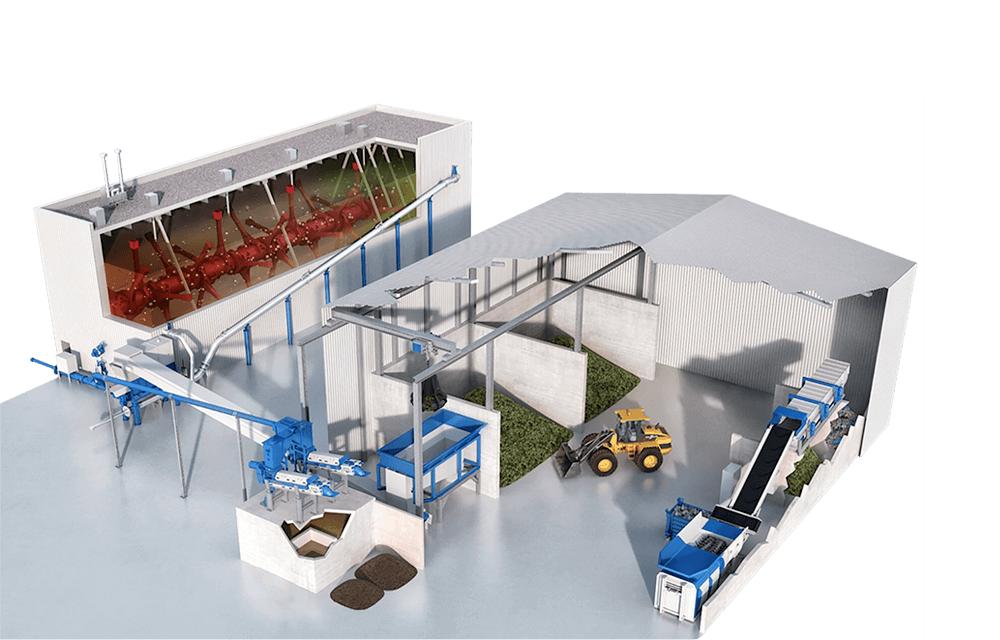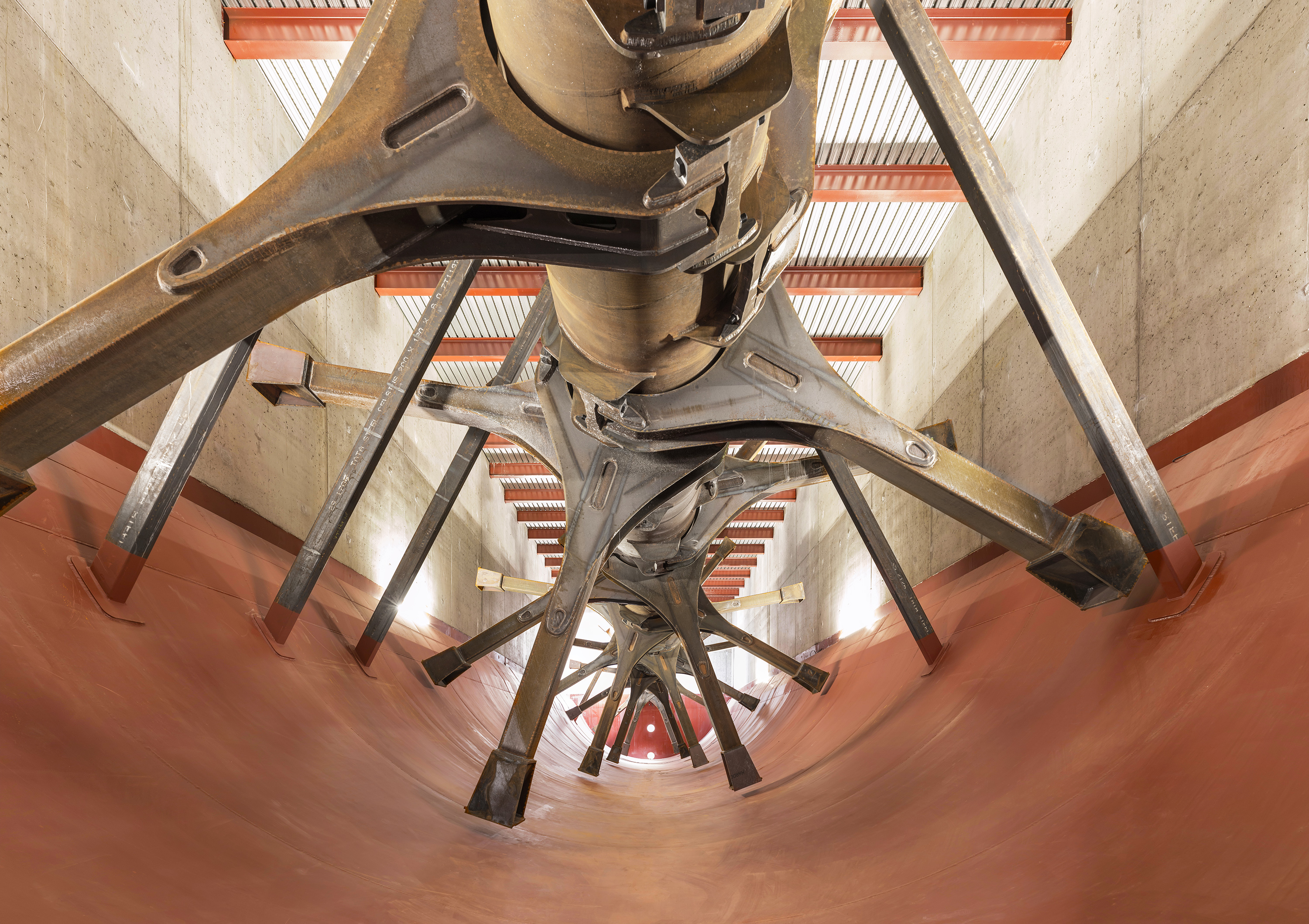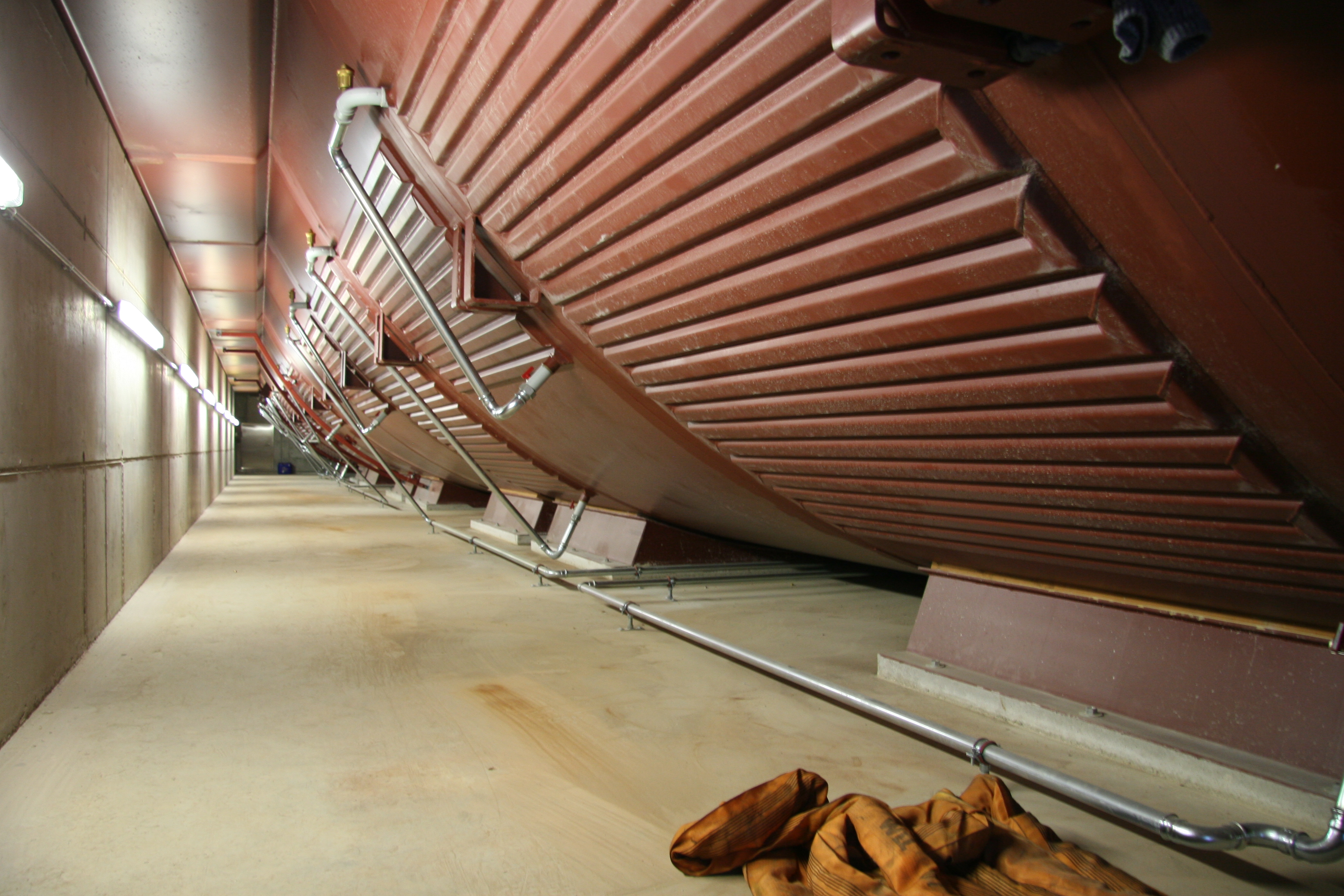 Download brochure: TTV cHSAD
TNV Thöni Wet Digestion SEMI-DRY
Fully developed Technology for maximum Biogas Yields - The latest generation of TNV Thöni Wet Digestion Semi-Dry ensures high flexibility in the use of organic input materials and is the result of many years of experience in SemiDry digestion. The core of the technology is the digester, which is continuously filled with liquid and solid input materials using special feeding technology.
Preparation and Feed Technology
Delivered input materials are shredded, freed of impurities, and fed into an intermediate container where they are mixed and homogenized. From there, the processed material mixture is pumped into the digester. The TNV Thöni feed hopper module feeds solid and material into the digester. The substrate is fed automatically into the digester via screw conveyors in measured quantities using an integrated weighing system.
Download brochure: TNV Semi-Dry AD